This was a project in my set design class where we were instructed to design a set based off the American Flag.
I decided to focus on the idea of "Keeping up with the Joneses" and the American Dream as a spectator sport.
I placed a nice white picket fenced cottage, representing the American Dream, on a compound rake as though it was sinking. Upstage of the house are a pair of large stadium lights. I imagine that the show would be hazed, and the house would appear to be "caught" in their beams of light.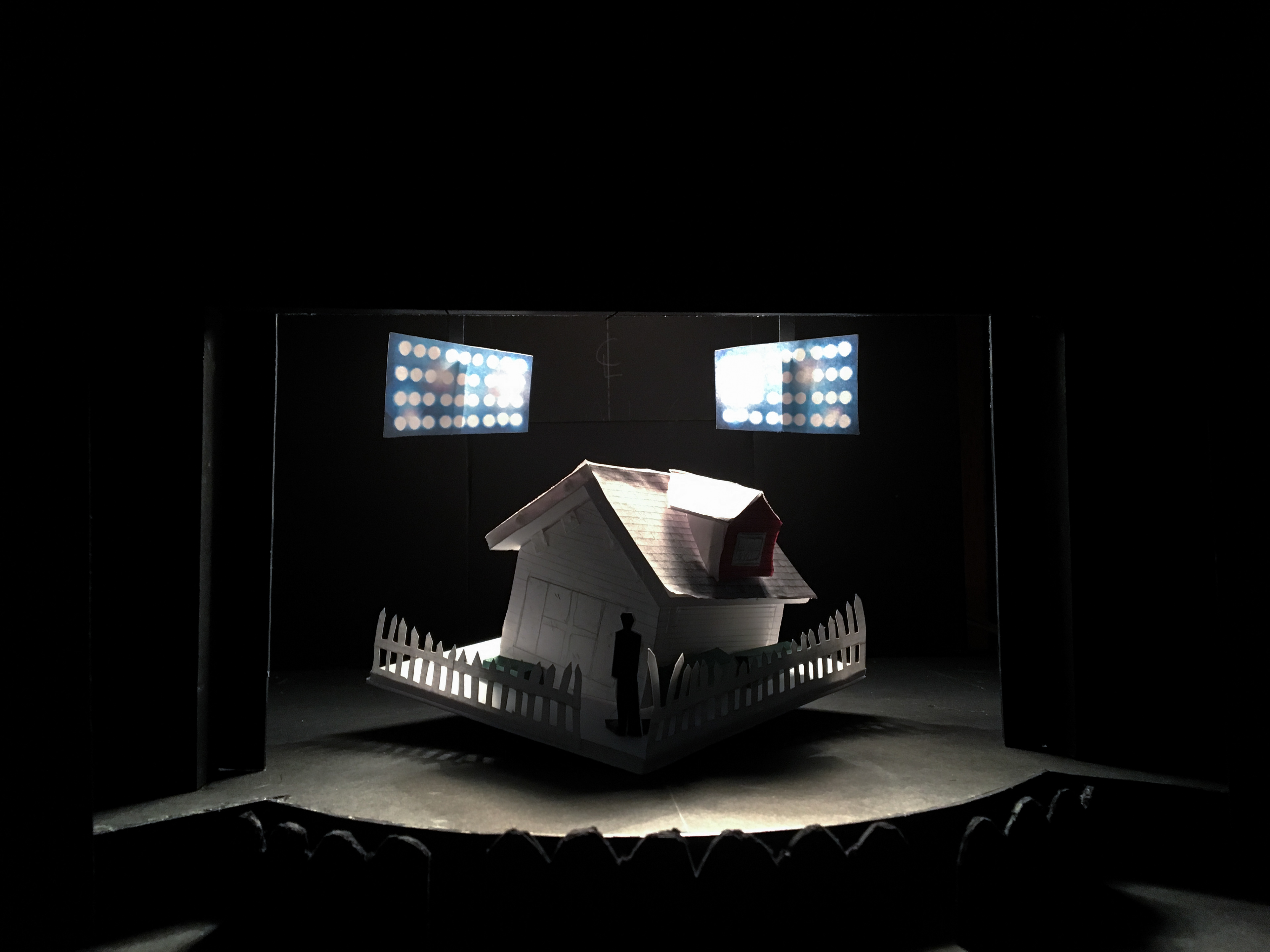 Because of the compound rake, I built the physical model by exploding a 3D CAD model that I made into flat pieces. I printed the pieces and glued them to Foam Core. I hand cut the fences and shaded them with a no. 2 pencil. The above photo shows the set  placed in my model of Brandeis' Spingold Theater. The photo below is a render based on my CAD model. Once I was happy with the computer model, I built the physical one. 
As this was more of a design project than a real set project, I ignored the fire lane.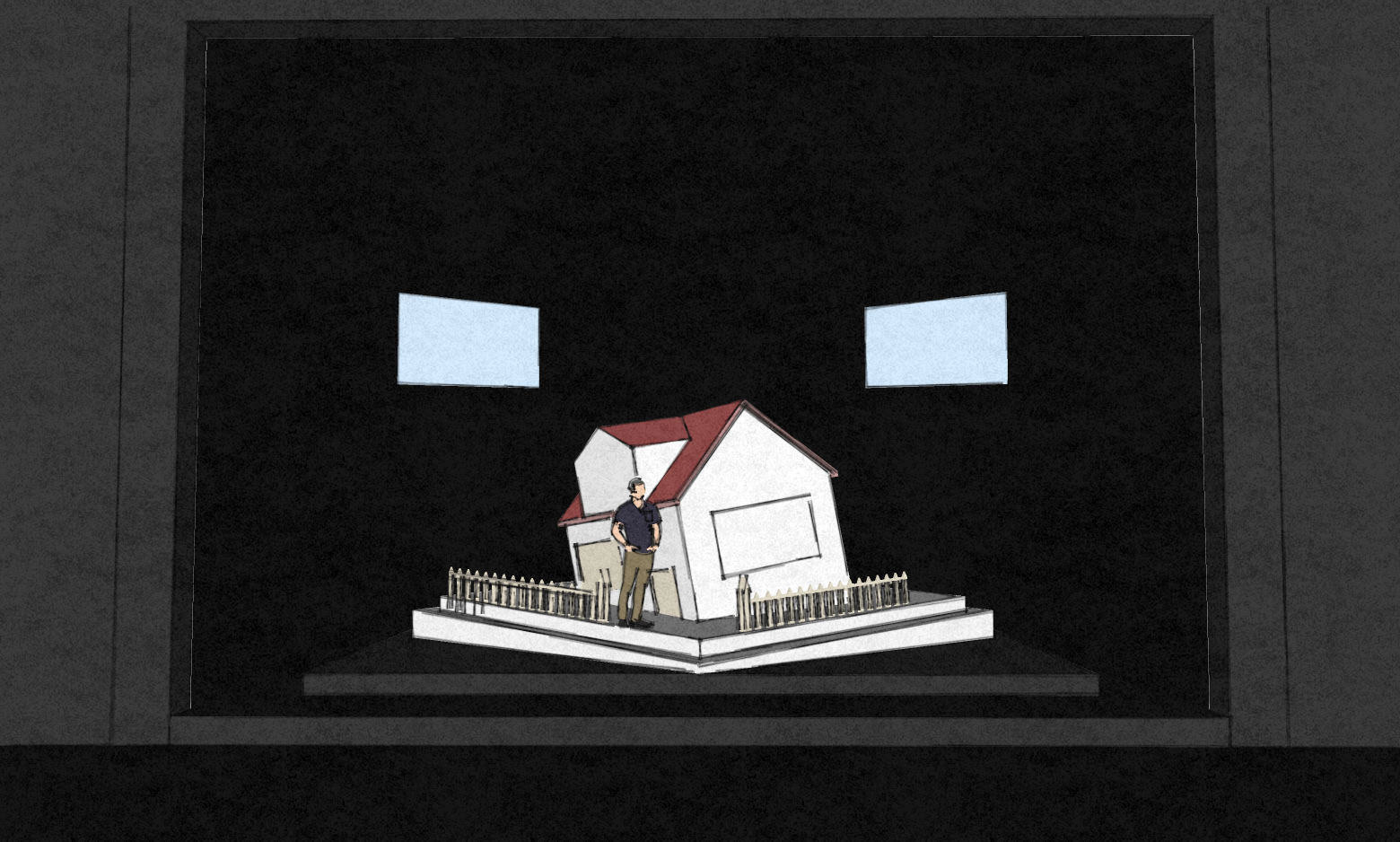 Below is a sketch I made before going and building the 3D CAD model. 
A (spooky) render in V-Ray looking at the interaction of the stadium lights and haze.